The Benish project on introduction of the automated system of satellite monitoring of 4940 vehicles UkrTransGaz subsidiary company has started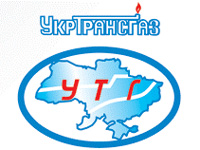 The purpose of the project is to create the uniform host-based system which includes a complex of solutions on planning, management and control of tasks and actions set before all the structural divisions of the Ukrtransgaz Subsidiary Company. The system designed for collection of information about dislocation places, technical condition of all mobile objects of the Ukrtransgaz Subsidiary Company, and also about amount of work completed and the spent resources.
Uniqueness of this system is caused by the global scale, and also by specifics of work and use of complex specialized technique. This system will be the modern effective tool in the organization, as daily working process, and in the solution of the arisen emergency situation. Ukraine, today, more than ever, is faced with problems of effective use of natural resources and labour resources in all branches of economy, of national economy. It is modern satellite technologies that allow increasing quality, to minimize irrational use of means, both for the small enterprise, and for the whole Ukrtransgaz Corporation. Hi-tech solutions from the Benish GPS company will allow to determine accurately such parameters, as the beginning — the end of work, the actual quantity of moto hours, volumes, control of fuel consumption and fuels and lubricants. Introduction of system of navigation and technical monitoring of vehicles will allow optimizing the Ukrtransgaz Subsidiary Company business processes, and it means — rational use of the state money, and also million saved public funds of the country.
Ukrtransgaz —is the subsidiary company of the National joint stock company "Naftogaz of Ukraine" founded according to the Resolution of the Cabinet of Ministers of Ukraine from July 24, 1998 "On the differentiation of functions on production, transportation, storage and realization of natural gas". The founder of the company is the National joint stock company "Naftogaz of Ukraine". The company is the assignee of the property and non-property rights and obligations of gas transmission companies and structural divisions of Ukrgazprom open joint stock company. "Ukrtransgaz" annually supplies to consumers in Ukraine about 50-60 billion cubic meters of natural gas and transports it to 20 countries of Europe to the extent of 120 billion cubic meter. Technical capabilities of the company allow transporting 140 billion cubic meters of gas to Europe. The structure of the Ukrtransgaz Subsidiary Company includes 16 structural subdivisions as the branches which production objects are in all areas of Ukraine.