BeniFone
Online location monitoring
Two-way voice communication
SOS button for immediate notification of an alarm
Geofence support
Transmitting coordinates in case of a threat
More about the product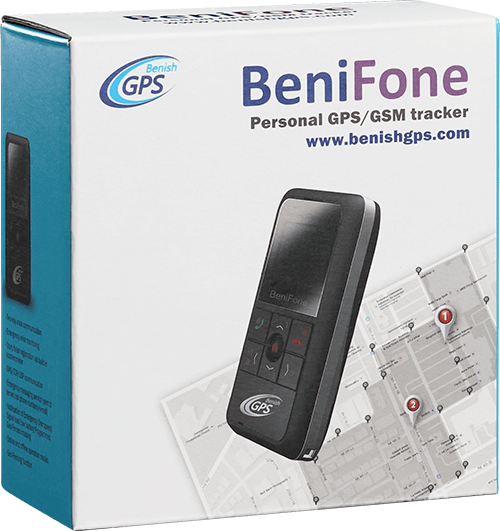 The cost of this product is calculated individually. Leave a request and we will choose the best solution for you.
5 undeffinite advantages of BeniFone
For business and for family
The personal tracker is suitable for any monitoring. You do not need to constantly check when employees come to work and whether a child has returned from school on time. BeniFone by itself records and provides the necessary information.
Emergency communication
One click on the alarm button – and trusted persons will immediately receive a message about the threat. The tracker sends clear GPS coordinates so that help arrives as quickly as possible.
Control in Ukraine and abroad
If you are planning a trip abroad, a child goes on vacation with friends for the first time or an employee goes on a business trip, the tracker is the security. There are no borders for BeniFone.
Personal settings
Pre-program the necessary phone numbers and all important calls with one click
Convenient for work
Easy for children and the elderly
Fast in case of a threat
Everything is on the smartphone
You open the mobile application – and all the information is clearly visible. Coordinates of an unlimited number of units, time of stay, geofence settings. Effective control without additional complications.
All you need for personal GPS monitoring is just a tracker and a smartphone.
1
You can immediately program the necessary numbers for each individual button. This will provide instant communication and immediate response in the event of a threat to life or health.
2
When the SOS button is pressed, the tracker transmits an alarm message with coordinates to a pre-determined mobile phone.
3
When the battery charge decreases, BeniFone will notify you about it using SMS messages.
4