Products
It's like a personal guard. It clearly records the opening or closing and immediately alerts you of a potential threat. Can you imagine a life without safety concerns? BeniLock is a real solution.
BeniLock
Fixing the time of opening and closing the lock
Sends GPS coordinates in case of threat registration
Controls the movement by means of communication with the satellite
Personal settings of the data transmission frequency
Low power consumption
More about the product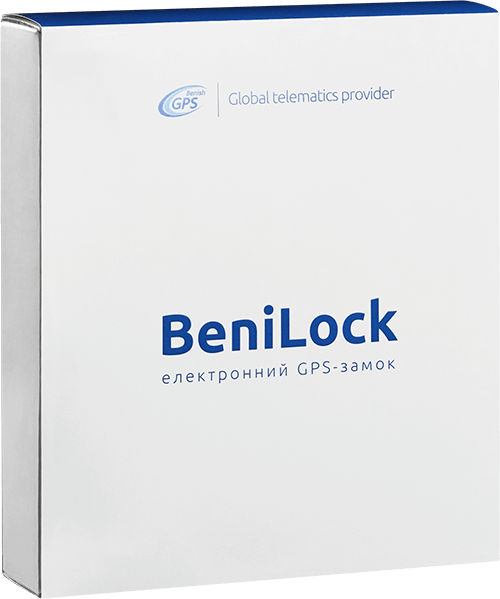 The cost of this product is calculated individually. Leave a request and we will choose the best solution for you.
5 REASONS TO CHOOSE BENILOCK
Security of real estate and transport
House
Warehouse
Cargo
Shop
Office
Garage
Every impact is under control
Lock movement
Temperature
Impact or drop
Lighting in the dark
Vibrations
Deformations
Anywhere in the world
Information about opening and closing
Sending alarm notifications
Clear location coordinate
Comprehensive solution
European Equipment Quality Standard
A convenient mobile application for quick response
Information analysis using the web version of the software
Full-fledged technical support in emergency situations
Simple for the owner – difficult for the criminal
Wireless installation
Control from any device
Personal settings
Possibility to activate additional functions
Long battery life
How does an electronic lock work?
After installation, the BeniLock lock is automatically in the security mode
1
The system clearly records the opening or closing time, coordinates. Personal settings allow you to adjust the time interval for transmitting information about the location of BeniLock
2
In case of threat, the electronic lock instantly sends an alarm signal and its coordinates
3