A new level of protection with Benish Guard Premium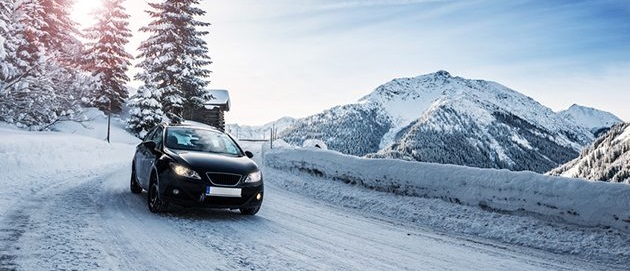 Automakers constantly improve and update the functionality of cars to make the owner feel comfortable. An innovation gradually becomes an indispensable condition while purchasing, for example, a central lock and power window. Accordingly, additional equipment that owners purchase for cars must meet recent requirements. Especially it is relevant for security systems, as they should not only meet new tendencies but also anticipate possible ways of hijacking a car and prevent them. Benish GPS, the leader in the market of satellite monitoring, has taken into account all market requirements and owners' wishes and improved the standard configuration of the satellite security system Benish GUARD – Premium.
Benish GUARD Premium is a basic Benish GUARD system, which provides a mandatory level of protection for the car and responds in the event of an unauthorized attempt to access the car or attempt to seize it. The main system component for managing the security mode is the keyboard inside the car, where the owner enters a unique code.  If the code is not entered or is entered incorrectly within a minute, the engine will be blocked and further movement of the car is impossible, and rapid response services are pulled to the scene.
As for now, the configuration is supplemented by two functions: the activation of the siren and the ability to put the car in the guard mode with the help of an established car key fob.
Function "Siren". The function is activated immediately after the vehicle is armed. If the car is attempted to hack, a loud siren automatically turns on in a minute, which notifies that the cars are trying to steal. This is especially true for those who leave their car under the office, as the sound of the siren will be well audible at a great distance. At the same time, a signal about unauthorized actions will come to the Benish GPS dispatch center, and the operators will contact the owner, the authorized delegate, or emergency response services.
Established key fob. The Premium configuration has become even more integrated with the basic systems of the car. Now, in order to activate the protection, you just need to press the button of closing the central lock on the key fob and the car will instantly go into guard mode. However, the keyboard is installed in the car's interior, and it remains the basis of security in the Premium configuration. After all, in order to remove the car from the guard, you need to unlock the central lock and enter the unique code of the owner on the keyboard.
In 2018, it in born in that every day not only the market, but the whole world will constantly demand more and more. Improvements are needed, and this applies not only to the person himself but to everything he surrounds himself. Therefore, Benish GPS regularly updates and supplements its products so that they can meet the highest customers' demands.