The limited series of Benish GUARD car security with Plus
Sometimes customers want a little more than the best and ask if we have a more advanced car security system than the Benish GUARD Force. And we are glad to announce that for the most demanding car security connoisseurs we have developed an even more advanced anti-theft system. And now we are presenting a limited series of the Benish GUARD Force+ satellite complex.
What's new in Benish GUARD Force+?
The novelty is additionally equipped with Benish Track, a device (tracker) for autonomous tracking of the car location. In addition to the well-known security functions of Benish GUARD Force system, including anti-jamming, the tracker allows to track the car location even in the most extreme conditions, for example, if there will be no power supply to the car for a long time and the main system will not be able to transmit data.
The tracker is equipped with GPS and LBS modems, which means that it has an advanced ability to determine coordinates even where there is no GPS connection. In normal mode, the tracker is in sleep mode and communicates once a day. The period can be reprogrammed to transmit data every 6 minutes if needed, which makes it as invulnerable as possible to special means that track and block all radio signals from security systems.
Autonomy is ensured by a powerful built-in battery that does not require external power and can work continuously for more than 1 year without the need for maintenance.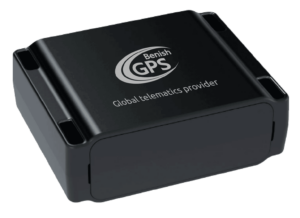 What is the power of Benish GUARD Force+?
Benish GUARD Force+ is an attractive combination of the unique Benish satellite security complex and a hidden vehicle tracking system:
8 levels of car protection against theft
Emergency autonomous vehicle tracking
Anti-jamming, code grabbers and fishing lines
System management through a mobile application and the possibility of implementing autostart (depends on the technical capabilities of the car)
Round-the-clock support of the Dispatch Center and response of the National Police if necessary.
We have developed a system that will conquer the hearts of the most demanding car owners, but please note that Benish GUARD Force+ is a limited edition, so the number of sets is limited, hurry!