Benish GUARD Force Unlimited with anti-jamming function and autonomous tracking system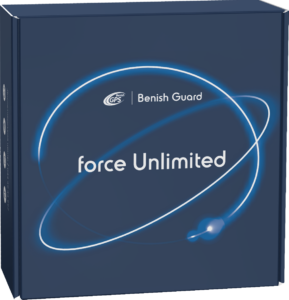 Pre-order! Discount -10% only until 15 of October
The uncompromising flagship of satellite security systems! Satellite security system with anti-jamming function and autonomous tracking system.
Thanks to the multi-stage hardware car blocking software complex GUARDBlocker with the ability to counter theft attempts using jammers based on the most modern technological communication components and microelectronics, the System provides confidence in the control and safety of your car. The complete absence of leading connections between the elements of the security complex will allow for the most hidden installation and eliminates the possibility of determining the installation location of the system.
Benish Track LTE is a completely autonomous GPS car search module that will help you find a car even if the battery is turned off or completely discharged for a long time. When traveling abroad, thanks to constantly connected roaming, the system transmits all information about alarms to the Benish GPS Dispatch Center and vehicle data to your mobile application, keeping in touch with the system wherever you are.
Benish GUARD Force Unlimited is 20 times more powerful than other Force configurations – this is all thanks to powerful GSM receivers and modems of 2G/4G/LTE format, which provide fast and reliable communication and maximum data exchange speed, even outside major cities and abroad. 
Benish GPS Road Assistance (concierge service) – support on the road 24/7. Personally for your comfort, Force Unlimited provides an additional set of assistance services: on-site tire fitting, fuel delivery, car evacuation, etc.
Everything for your peace and confidence on your journey. And most importantly, each Benish GUARD Force Unlimited user is provided with a financial guarantee of UAH 1,000,000 in case of kidnapping!
The configuration includes:
F8000 central unit
GUARDBlocker jamming gauge
wireless bluetooth siren
2 contactless Driver Cards Bluetooth-marks
SpaсeGUARD car perimeter security gauges
OutGUARD 3D control of impact, tilt and movement
wireless, hermetical Bluetooth GPS antenna
BenishTrack LTE fully autonomous GPS vehicle search module
HelpControl alarm button 
Service charge
Service charge
The installation service is paid separately (from 190 USD)
Additional discounts for our customers who have been entrusting Benish GUARD with the protection of their car for more than one year.
Return your old equipment and choose an improved security complex at a discount 30%. And if you are with us already 5 years or more, guaranteed to receive 40% discount.

Conditions are valid for all Benish GUARD systems except Force and Force Light. For these systems, trade-in conditions: -20%
Useful documents
We have prepared useful instructions for you about the satellite security system. How to join Benish GUARD , how to use the system and the mobile app—this and much more you will learn from the «"Useful documents"»
If you still have questions, the answers to them can be found in the FAQ section. FAQ section.
Warranty — 3 years
Possibility of additional equipment — yes
Driver Cards mark support — yes
Bluetooth-marks included — yes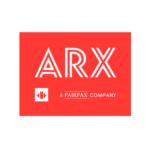 Nonna Ryja
Our partnership with Benish GPS will allow us to work together to make car insurance services more accessible and comfortable for customers. You can be sure of the safety and safety of your own car!
All reviews
Тепер ви будете в курсі подій першими!